Clarence Seedorf, the man in charge of the Cameroon national Football team, has made it clear that the two veteran players Joel Matip and Nicolas Nkoulou are in his plans as far as the selections for the upcoming AFCON are concerned, but if they don't show any interest in taking part in the tournament, then the team management is not going to force them for that.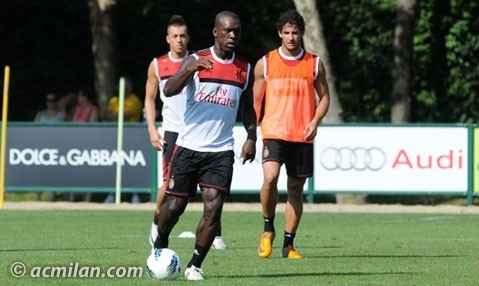 Seedorf acknowledged that both of them are playing good Football at the club level at the moment and can prove to be valuable for the team which is the reason why ever since he has taken charge, he has made an effort to get in touch with them and try and talk to them with regard to the possibility of them getting back to international Football again, but they have not responded in a positive manner yet and he can't keep waiting forever. If they don't desire to be selected, then there has to be a point where he will have to look towards the other players, but if they want their names to be considered, the team management is approachable all the time.
"There's been no response, but we have to have a deadline because we need to build a team, we cannot chase players. If players want to join us, they know where to find us." Seedorf was quoted saying by
Goal.com
.
Seedorf stressed that it's not just the case with Matip and Nkoulou, but any Cameroon Footballer who is plying his trade for any club across the globe is going to be considered if he and his staff feel that their inclusion can make the team stronger.
Matip last featured for Cameroon 4 years back, while Nkoulou has been out of international action for 2 years.