Whatever academicians will have you believe, they can't lecture birds on how to fly. DNA already took care of that. Even when it comes to Flying Competitions, practitioners in the bird kingdom and not academics will still provide the tricks.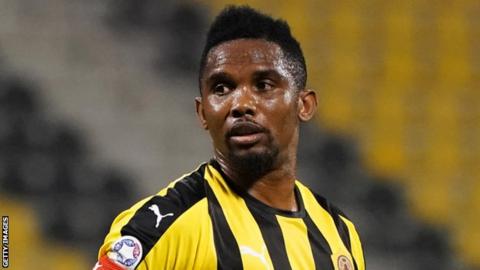 The point is you don't get good by knowing so much about something but by actually proving – through action – that you are good at it.
It's easy and fairly straightforward to kick a ball and be invited to your country's U-17 squad but writing your own history and becoming a legend is another matter entirely.
Cameroon legend Samuel Eto'o's son will be leading the country's U-17 team to the world cup and that will certainly give him his first exposure to the world. Even as it calls for much celebration, it also calls for much more caution. The football world is tired of having its heart broken all in the name of wanting to recreate the magic of a legend because… DNA.
Jordi Cruyff for all the advantages and head start he had, never came close to becoming half of what his father was.
Even Enzo Zidane is nowhere to be found. Not even playing under his father could make much of a difference. Not only that, his brothers Theo and Elyaz all play the beautiful game but none of them is actually known outside their father's compound.
The list goes on. Patrick Kluivert's kid. Daniel Amokachi's twins. etc.
Maybe this is how nature laughs at us. Our naivety and blindness to how random all the great stories actually are. Like how a crossbar prevented Asamoah Gyan from making history and therefore change the way we remember it. And most importantly how hard it will be to see another Cristiano Ronaldo or Lionel Messi.
Samuel Eto'o remains Cameroon's all-time top scorer with 56 goals in 118 appearances. The challenge before his son is pretty much set. He just has to pray for the football gods to be on his side.