Nigeria climbed three spots in the latest FIFA Coca Cola rankings from 44th to the 41st spot. The latest rankings were released on the FIFA's official website. The three time African champs were the first to qualify for the World Cup in 2018 after seeing off a challenge from group rivals Zambia.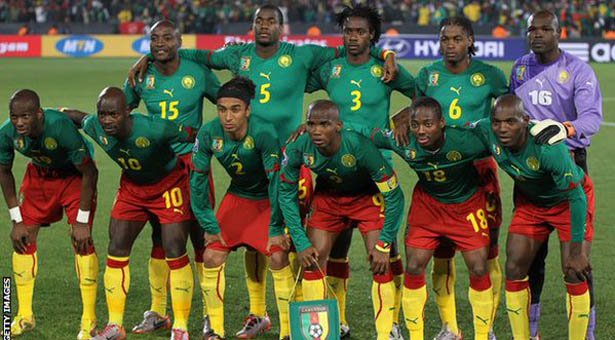 The African giants qualified with a game left following a narrow defeat of Zambia at the Goodswill Akpabio Stadium in Uyo on October 7. The victory and feat helped Nigeria surge three spots though they remain fifth in Africa.
Defending African champs Cameroon were expected to put up a better display at the World Cup qualifying stage following their victory at the African Nations Cup earlier in the year. They failed to qualify but their performances in the last international window helped them rise from the 45th spot to the 42nd while Zambia moved just a spot from 78th to 77th.
Across Africa, Seychelles moved from 190 to 188 in the rankings while South Africa jumped from the 80th to 74th. Seychelles are set to play Nigeria next in the qualifiers for the Africa Cup of Nations. However, they are expected not to trouble the Eagles like the Bafana Bafana of South Africa who defeated Nigeria at home the last time.
The released standings are very significant as they will come to play at the forthcoming World Cup draws. Germany is number one; Brazil, Portugal, Argentina and Belgium make up the top five. Poland, France, Spain, Chile and Peru make up the top ten. The top seven sides and hosts Russia are Pot 1 in the draws while Spain – despite placing eighth in the latest world rankings – and other top sides are expected to fill the rest of the spots in other pots at the draw.